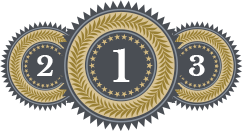 GEAR LAW
About
Gagnon Eisele and Rigby is a client-focused and results-driven law firm located in Winter Park and Orlando, Florida. GEAR LAW is more than just a business name.  It reflects how we conduct our firm and handle our cases.  We work, and we work together, like a machine.  Many attorneys try to create the appearance of a law firm.  But they really are individual attorneys splitting overhead.  They don't help each other, and as a result, they don't pool their abilities to achieve the best results for our clients.  We are a true law firm, with our attorneys regularly meeting, collaborating, and assisting each other in solving the problems relating to our clients' cases.
Our law firm's success has come from truly caring about and understanding the client's needs in the context of the specific legal issues that the client is facing. At Gagnon Eisele and Rigby, we understand that most clients want a swift resolution to their case without the need for tremendous financial expenditures. That's why we focus on problem solving and brainstorming toward an early resolution of the situations that our clients face.
Whether you've been injured in a car accident or through the fault of another person, whether you have a dispute with a business entity, or whether you're facing the strains of a family law issue or criminal matter, Gagnon Eisele and Rigby is here to assist.
Gear Law in the news

Gagnon, Eisele and Rigby
1881 Lee Road, Winter Park, Florida 32789